OVER THE PAST DECADE, CDG professionals have worked in diverse professional development, design, and construction capacities with a spectrum of nationally- and internationally-known companies.



COMMERCIAL DESIGN GROUP's EXPERIENCE with hundreds of retail projects throughout Massachusetts and New England makes the team uniquely qualified to design, develop and build retail facilities of all sizes and types, from free standing retail stores to regional shopping centers. Our professionals have worked in design, development, and construction capacities with some of country's largest and most renowned retailers including Wal-Mart, Home Depot, Staples, and Circuit City on projects collectively totaling more than 50 million square feet.

Retail projects—from site selection and design, to development and construction—are unique specialties requiring the experience and expertise that the CDG team offers. Our executives have extensive experience with land acquisition, master planning, site and roadway design, building design, store planning, permitting and all facets of retail construction.

The CDG team also understands the importance of expeditious delivery: the sooner a project gets on-line, the sooner the client begins doing business. Adept at managing fast-track schedules, tight budgets, critical paths, multiple interest groups, consultants and vendors, CDG can design, develop, or build a project of any scale. From site planning to parking design, neighborhood relations to permitting, store planning to specialty lighting, Commercial Design Group understand both the business and the fine details of retail.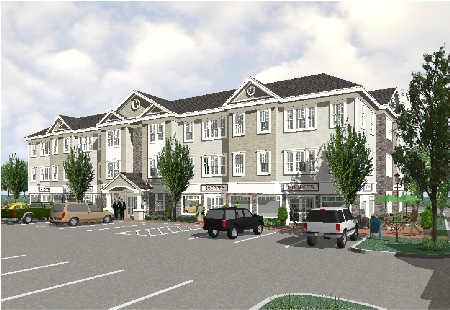 SENSITIVE TO BOTH OWNER AND TENANT concerns, Commercial Design Group approach's office development, design and construction from an understanding of the fast changing workplace. The core building must be designed for flexibility, to adapt easily and economically as tenants change; and interior space must readily accommodate changes in tenant communications, technology and the workforce.

Over the past decade, CDG team members have successfully undertaken design, development or construction of hundreds of thousands of square feet of office space on behalf of some of the largest national developers, owners and users of office space including The Trammell Crow Company, Giganet Inc., and GTE. Regional clients have also included The Flatley Company, The Grossman Companies, Nordblom Company and The Bulfinch Companies.

CDG professionals understand that office buildings are not only investments, but are environments for fostering creativity, commitment, and cooperation among people. The CDG team stays at the cutting edge in space planning, workplace technology, finishes and furnishings, resulting in state of the arts workplace environments.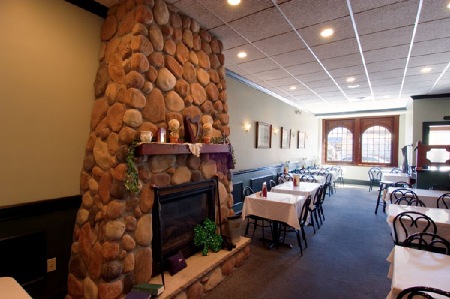 THE HOSPITALITY INDUSTRY has become increasing complex and competitive in recent years. While the marketplace will always demand cleanliness and comfort, it increasingly requires sophistication and complexity in areas including interior design, furnishings, amenities, recreational facilities, telecommunications, and public spaces such as conference centers and meeting rooms. Faced with changing demographics and growing competition, the independent hotel owner/operator must keep apace of change, and often needs to renovate older facilities to retain and grow market share.

The Commercial Design Group fully understand the hospitality industry from multiple perspectives—owner/operator, architect, interior designer, general contractor, and manager. Our team—comprised of design, development, construction, and operations experts—has wide ranging experience with hospitality projects including minor alterations, phased-in renovations, ground-up construction, and multi-million dollar upgrades of hotels, restaurants, conference centers, and resort facilities.

CDG team members are especially sensitive to the operational and budgetary constraints of small, independent owner/operators. Our ability to assess the marketplace, evaluate existing conditions, develop master plans and budgets, and design and build improvement programs can be critical to the successful renovation of small to mid-sized hospitality facilities.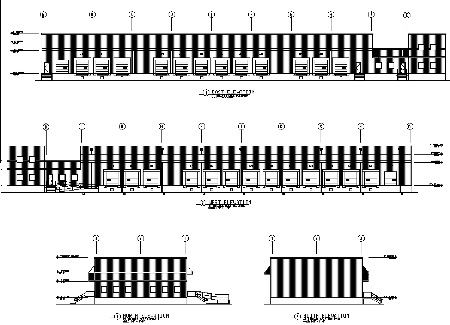 THE COMMERCIAL DESIGN GROUP TEAM brings the same level of attention to detail, careful planning and quality construction to its industrial projects as all others. Our executives' project experience includes light manufacturing, research and development, and distribution facilities for companies such as The Stop & Shop Companies, BJ's Wholesale Club, Poland Springs and Medtronics.

The CDG team understands the special requirements of manufacturing, distribution and warehousing facilities. Sites must accommodate heavy vehicles and heavy vehicular traffic. Base buildings must be functional and flexible to accept varied uses, yet durable for the long-term. Light manufacturing buildings may have special air-handling and clean room requirements; while warehouse and distribution centers must meet specific racking, clear span, bay spacing and floor load capacity criteria.

In all cases—from freestanding buildings to full facility parks— industrial projects must withstand rigorous public scrutiny and meet stringent environmental standards. From the outset, the CDG team is cognizant of the internal requirements of the owner and user, yet sensitive to important issues of community character. The industrial projects are carefully designed—sites master planned, buildings sized, materials selected, and buffers landscaped—to address the concerns and goals of both interest groups.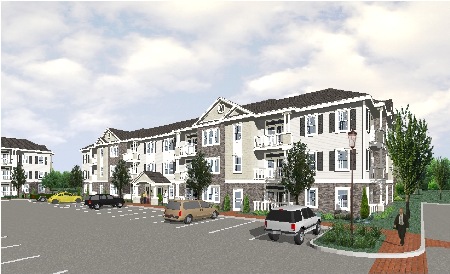 BUILDINGS SUCH AS academic facilities, sports complexes, hospital wings or student residences convey important and enduring messages about the history and values of an institution. The Commercial Design Group understand's the many challenges, processes and multiple constituencies involved in an institutional project. Representative projects include the Community Charter School and Murdoch Middle School in Lowell and Chelmsford, Massachusetts, respectively.

From simple classroom renovation to high-profile new construction, institutional real estate projects are complex by nature. Multiple decision-makers and committees are formed, and numerous consultants, contractors and vendors are hired to perform a seemingly infinite numbers of tasks. Institutional projects also involve numerous, sometimes competing, functional, financial, and programmatic objectives. Complex tasks performed across multiple disciplines require expert coordination and management to meet important project milestones and deadlines.

Through decades of experience, CDG developers and designers have acquired a mastery of these complex processes, and provide the precision and excellence required by institutional decision-makers to successfully plan, manage and execute these important projects.