COMMERCIAL DESIGN GROUP offers architectural design, engineering, space planning, and interior design services for a diverse clientele including developers, landowners, retailers, institutions, and corporations. With decades of collective experience, our design team has produced a diverse, creative portfolio of retail, office, industrial, and residential projects ranging from hotels, cinemas, retail facilities and office complexes, to supermarkets, school retrofits and large-scale, multi-use complexes. Our clientele comprises some of the nation's and region's better known firms including Walgreen's, Trammell Crow, Home Depot, Staples, Stop & Shop, Emulex, GTE, Flatley, Nordblom and the Bullfinch companies—for whom we've collectively designed more than four million square feet of space.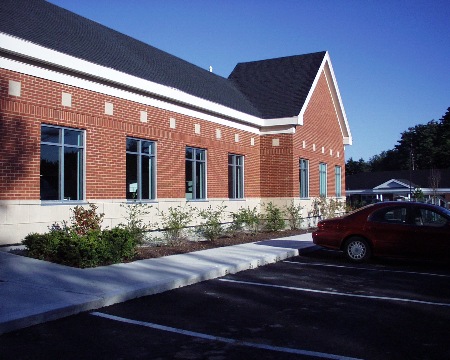 At the outset of each project, Commercial Design Group works to understand the needs, operations, and priorities of every client. As architectural designers and planners of office space, we design flexibility into both core building and tenant space, enabling owner and tenant to accommodate growth and respond to changes of today's fast-changing workplace easily and economically. For retail projects ranging from free-standing retail stores to regional shopping centers, CDG's broad experience has led to specialized knowledge of the retail industry. From site planning and parking design to store planning and specialty lighting, CDG understands both the business and fine details of retail. For all project types, our space planners and interior designers can infuse design themes with the latest finishes and fixtures, provide balance and compatibility with new additions, or recapture the historic character of a building, while understanding that today's interiors need to respond flexibly to changes in communications, technology and workforce.

Commercial Design Group often collaborates with industry leading construction firms to provide design-build services for clients large and small. In so doing we provide single-source responsibility and fast-track options for our clients in developing site plans, coordinating design phases, expediting delivery, and controlling risk. The CDG team, too, is often commissioned to coordinate multi-disciplinary teams through the construction document phase. In all cases, we work to ensure that the owner's requirements for aesthetics, efficiency and economy are met, while realizing the functional and programmatic objectives of the end-user. Whether working design-build, ground-up, or fit-up, the Commercial Design Group team strives to achieve the desired aesthetic, functional, operational, and financial goals of every client.


Architectural Design Services
Site & Master Planning
Programming & Design
Leasing & Property Management Plans
Value Engineering
Space Planning
Interior Design
Existing Conditions Surveys